Finding the perfect hardwood timber for your project is not easy. Firstly, there are a multitude of choices with the many species and types available, each with their own unique performance and properties. Secondly, with timber being a natural product supply can fluctuate. This is exacerbated by the ever-stricter government regulations and environmental standards.
To help with these challenges, we at JP Browne Pty Ltd, aim to make the sourcing of Australian hardwood timber much smoother for our customers. With more than 85 years of experience we pride ourselves on the relationships we have established connecting only the best Australian Sawmills to Wholesale Merchants and Retailers, creating sustainable business relationships that benefit all.
Sourcing the Perfect Hardwood Timber
Australia is home to a wide variety of hardwood timbers, each having their own unique set of performance and properties. Finding the right hardwood is essential yet, unfortunately, even the most experienced Merchants and Builders make common mistakes when sourcing timber.
Sourcing the right timber is what we do best! We call it Timber Hunting! Partner with us and you will benefit from our 85 years of experience. We know our timber, especially hardwoods. Each specie's specifications, quality and standard. We know what timber will work best for your specific needs and uses, so you can depend on John P Browne expertise in sourcing the perfect hardwood timber every time.
Finding the Right Sawmill and Price
For over 85 years, we have been cultivating strong relationships with many of Australia's leading Sawmills. We know which specie our preferred Mills are producing at any given time so why should you have the hassle of searching for timber? Is it an efficient use of your time?
We've earned a reputation for expertise and reliability based on our proven ability to deliver even difficult requests of hard-to-find hardwood timber. We know where to direct your enquiry. We know the right sawmill offering the exact product you need and for the best value price.
Reducing Overhead for Timber Wholesalers and Retailers
Once the hunt for the timber you're looking for is over our services continue! You only need to place an order and we will take care of the rest. We take on the responsibility of transporting and delivering the timber to you as quickly as possible. We can also take care of the warehousing of the product, if necessary. The gains in efficiency will assist in reducing your overhead costs!
Connecting Sawmills to Retailers and Timber Merchants
We partner with your sawmill operations to connect you with the right customers. Your superior products gain a wide reach with minimal effort and fuss from your end. We take the pain of selling out of your hands by giving you access to a wide network of timber merchants, timber wholesalers, retailers and hardware and general merchandise suppliers with which we have efficient and long-standing relationships. Because of our dependability and reliability we are the preferred agent by many Mills in NSW. When you partner with us, we guarantee that you will always receive payment on the due date.
Why JP Browne?
Our knowledge of who's who in the industry paired with unrivalled experience in sourcing is an investment in time, efficiencies and improved value for money. With John P Browne as your Timber Agent, we know we can add value to your business.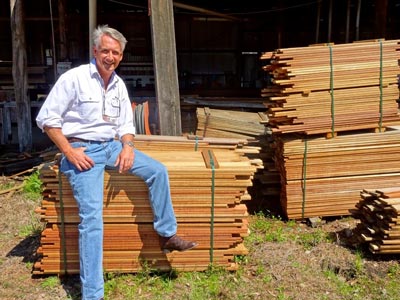 We are action-oriented and we provide excellent, tailored service to meet your timber needs. Our partnerships with Mills and Timber Wholesalers/Retailers ensure good margins and profitability for everyone. We are proud of our track record. Take a look at the Testimonials our customers have given us!
We can even provide helpful resources, our library of books relating to timber is impressive. We enjoy sharing our knowledge of the product and the industry with our partners and customers.
By working with us, you can focus on your core business while staying assured that an agent with a proven track record of dependability does the grunt work. You will reap the benefits and remove the hassles of sourcing hardwood timber with the John P Browne Pty, The Timber Hunter on your side. As our owner, Philip says, "Let us do the timber hunting for you!"